This article first appeared in Texas Hospitals Magazine.

Hospitals are pouring a wealth of resources and time into transforming how care is delivered, and sometimes, the Accounts Payable department gets left out when it comes to innovation.

A patient might receive a revolutionary new treatment or visit their doctor via telemedicine, while the very vendor who provides those services is still being cut a paper check on the back end.

Forward-thinking providers, however, are aiming to apply the same intuitiveness to modernize their supplier payments so that all sides of the care transaction are maximized.

"Hospital leaders should be asking themselves: Is our accounts payable program stale? Is it underperforming? And are we capturing all the revenue that we can?" said Susan Jones, RN, a regional ambassador for the Texas Hospital Association, representing the southern part of the state. "With margins shrinking for many hospitals, this is a new revenue area for them to target."

Across the state, THA has been working with local hospitals and its endorsed vendor partners to help providers eliminate paper checks and push payments directly to suppliers electronically. One health system in Central Texas has been able to automate most of its payment processes since starting this journey in 2011. The provider is now generating more than $200,000 per year in additional income by adopting electronic payments, adding nearly $1 million since its adoption of the program.

Some employees may be fearful that electronic vendor payments could lead to layoffs. But Texas providers have found that they've actually freed up staffers to take on more meaningful duties, such as negotiating with their vendors, rather than stuffing envelopes.

"One of the biggest challenges we've found when talking about automating accounts payable departments is that people get very nervous because they think that means they're not going to have jobs anymore," said Suzanne Robinson, vice president and account manager for the Texas region at THA-endorsed partner Commerce Bank. "But it's not even a matter of eliminating people, rather, you're allowing them to focus on things that are much more valuable to the department."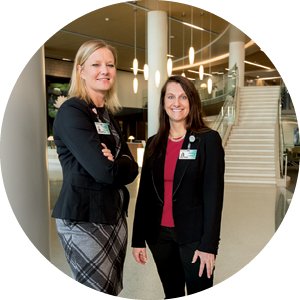 Case Study Snapshot
Gundersen Health System in Wisconsin relies heavily on its vendors for necessary supplies and equipment. That means thousands of payments, equaling hundreds of millions of dollars, need to be efficiently handled and processed through multiple payment methods. Discover how the system leveraged AP automation and a payment platform to transform a time-consuming and manual process into an efficient and seamless experience.
Where to Get Started
For those just beginning along this path, experts recommend conducting a spend analysis of the previous year's vendor payment data to determine opportunities for e-payments and additional revenue. Communication with suppliers is crucial to gauge whether or not they're willing to pay a small fee in exchange for receiving payment more quickly.
Legacy Health — a nonprofit health system based in Portland, Ore. — found in an analysis with CommerceHealthcare® that about 40% of its vendor payments were still being handled the old-fashioned way. After closing that gap, the six-hospital system has now reached a point where accounts payable is covering its costs with the savings and is now generating profit from its automated payment structure.
Teri Benack, manager of accounts payable at Legacy Health, believes eliminating the menial tasks from her department has made it a more exciting place to work for younger generations. She expects those changes to translate to gains in the recruiting of younger professionals.
"Yes, accounts payable can be boring, but it's necessary," Benack said. "For hospitals to attract young talent to this department in the future — like the Gen Xers and the Gen Yers — you need to keep it relevant, you need to keep it challenging, and you need to take the everyday mundane stuff out of it."
Experts emphasized that eliminating paper check writing is just part of the equation. Legacy Health is currently working to simplify and streamline other aspects of vendor transactions, including adopting a scanning technology called optical character recognition. This technology allows payment professionals to scan an invoice electronically and then pick up on key fields, cutting out the need for data entry by hand.
Legacy Health is also reaching out to its vendors, asking them to submit CSV (comma-separated value) files, similar to Excel files, listing all their outstanding invoices. These documents are uploaded directly into Legacy Health's accounting system, allowing for quicker processing and eliminating risk of human error, Benack said.
Julie Brock, vice president and officer for CommerceHealthcare's West region, says it is surprising to see many innovative, future-thinking hospitals still cutting paper checks and using mail to send invoices and payments. She said some providers may still be holding onto these old processes thinking that it does not affect patient care, but it all eventually trickles down to the patient, with scarce resources being directed away from the hospital's core mission.
"All of that time spent on manual processes is cumbersome, and it costs you money," said Brock. "Some may think it's not a priority because it does not 'directly' affect the patient – but everything is connected, and a hospital's operations have much more of an impact on patient care than you might think."
To read the original article in Texas Hospitals Magazine,
click here
.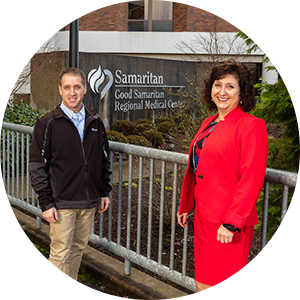 Case Study Snapshot
Samaritan Health Services, a not-for-profit health system, was skeptical of AP automation solutions claiming to help increase rebate incentives. For good reason, the system implemented similar programs in the past which required a lot of work with little return. CommerceHealthcare® put those concerns at ease, explaining how it's AP payment program could capture thousands of dollars in revenue share. The program exceeded expectations, delivering significant revenue while reducing AP costs.