Several trends are forcing health systems, hospitals and physician practices to establish or expand patient financing programs. Patients are shouldering greater financial responsibility of healthcare costs, and the coronavirus pandemic is causing economic hardships resulting in loss of healthcare coverage. All the while there is a continuing imperative to remove barriers to healthcare access.

At the same time, healthcare providers are trying to navigate the pandemic's financial impact. Tighter operating margins, diminished cashflow and reduced or remote staff have placed healthcare providers in an increasingly difficult position to expand internal financing programs.

This CommerceHealthcare® Solution Perspective briefly explores the chief barriers to operating a patient financing program, key considerations for program expansion and the benefits of strong program management.


Key Issues
Even before COVID-19, it was clear that patient financing is a critical revenue tool for healthcare providers. Patient payment obligations have been steadily rising, driven by high-deductible insurance plans, inadequate coverage and increasing healthcare costs. Compounding the issues, the pandemic has caused many Americans to lose health insurance or experience reduced income. A recent study found that 43% of adults are considered underinsured.1 As a result, patients are having to make more cost-conscious healthcare decisions.

As patient financial responsibility increases so to does the focus on improving the patient payment experience. Patients expect convenient and easy payment options, including financing programs, similar to the payment experience in other industries. Delivering this experience has become more problematic in an environment where healthcare providers have reduced or remote staffing.

Meanwhile, the healthcare industry is trying to manage its own financial challenges. Healthcare providers have limited options to extend credit broadly, accept greater credit risk or incur additional expenses. Many healthcare providers sustained revenue losses of 25% or more during the pandemic's peak.2 Hospital operating margins declined 8.42% of revenue through July 2020. Federal help trimmed that figure to 0.90% of revenue.3 While some recovery is underway, balance sheets have been weakened.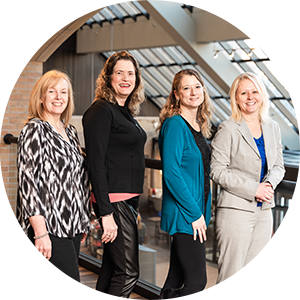 Case Study Snapshot
Nebraska Health noticed an increasing number of its patients had high deductible health plans. Meanwhile, the health system also noticed its accounts receivable balance starting to grow.

Seeking a solution that would serve both patients and the organization, Nebraska Health turned to a patient financing program.
The CommerceHealthcare
®

Solution

Health systems, hospitals and physician practices are seeking a patient financing solution that includes a strong focus on program management. Health Services Financing (HSF®) meets this need while also delivering an excellent patient payment experience that is scalable and requires minimal investment of resources or staff.

At its core, HSF® enables providers to offer patients a no or low interest line of credit. The program is supported by four fundamental foundations:
The financial strength of a leading bank.
Deep healthcare industry experience.
Dedicated healthcare bankers.
Single-vendor responsibility.
Patients and staff can manage HSF

®

accounts from home or remotely.
The program can extend patients a credit line up to $50,000, without the need for credit checks or time-consuming paperwork. Since all patients can qualify, healthcare providers do not need to screen and select patients in advance.

Proficient program management is at the core of HSF®.
Implementation requires minimal support from internal staff; the program integrates seamlessly with patient management and revenue cycle systems.
Highly trained customer service personnel manage ongoing administration, billing and patient inquiries.
Regular reporting and ongoing surveillance ensure program excellence.
Should an account default, Commerce refunds all transaction fees.
Patients can enroll for loans verbally over the phone.
Patient self-service enrollment is available online.


How Strong Program Management Adds Value
The substantial benefits of HSF® program management fall across four vectors (Figure 1):
Consistency of program execution
Flexibility to meet varied needs
Scalability to support nearly all patients needing financing
Sustainability of value achieved
Conclusion
Proven program management skills and infrastructure are crucial to successfully establish or expand a patient financing program. CommerceHealthcare® brings those capabilities to build programs possessing today's must-have characteristics: efficient, patient-centric, sustainable and scalable. HSF® is a timely solution with significant speed to value.


Resources
1. Commonwealth Fund, U.S. Health Insurance Coverage in 2020: A Looming Crisis in Affordability, survey brief, August 2020.
2. J. LaPointe, "Medical Groups at Least a Year Away from Recovering Revenue Losses," RevCycleIntelligence, June 19, 2020.
3. Kaufman Hall, National Hospital Flash Report, August 2020.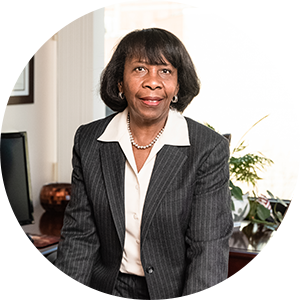 Case Study Snapshot
Hackensack University Medical Center had tried for years to accommodate uninsured and other patients struggling to pay their bills. However, defaults left the organization with significant uncollected debt.

Learn how interest-free loans resulted in a significant reduction of patient bad debt.