Since the start of the coronavirus pandemic, hospitals, health systems, and physician practices have tried to enable staff to work remotely as much as possible. This new approach has had a significant impact on revenue cycle management, particularly creating some complications regarding patient financing operations. Adding to the complexity, this is taking place as demand for financing increases among patients trying to manage their own challenges stemming from the pandemic and the economy.

This article examines how a patient financing program, backed by a strong bank, can help mitigate the risk of a remote workforce while improving patient collections and cash flow.


Key Issues
Implementing and maintaining a remote workforce generates three primary challenges for most healthcare providers.


Operational disruption producing some productivity loss. Traditional patient financing programs are inefficient, as the programs rely heavily on manual, paper-based processes and extensive patient contact. Given the magnitude of the financial pressure placed on healthcare providers, absorbing decreased productivity and associated increase in costs is not an option.
Scaling the program to meet increasing patient demand due to the pandemic's economic fallout. Managing this demand is challenging when programs are not designed for remote access or do not fully leverage automation.
Increasing uncertainty regarding when public health restrictions will be lifted and if some remote work will be made permanent.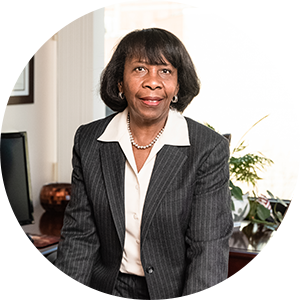 Case Study Snapshot
Hackensack University Medical Center had tried for years to accommodate uninsured and other patients struggling to pay their bills. However, defaults left the organization with significant uncollected debt.

Learn how interest-free loans resulted in a significant reduction of patient bad debt.
The CommerceHealthcare
®

Solution

For healthcare providers, the challenge couldn't be greater. Health systems, hospitals and physician practices are tasked with a very delicate and difficult balancing act between people and process. These organizations must find a solution that meets the expanding needs of patients, embraces staff safety, provides an efficient and effective remote work environment, while also considering cost containment initiatives. (Figure 1)




Health Services Financing (HSF®) addresses these complex issues through a blend of industry knowledge, experience and technology. It extends automation across the processing cycle, from application to servicing, creating an exception-based workflow and paperless processing.


Benefits
HSF® helps staff, patients, and administrators alike, delivering:


Electronic application and enrollment for contactless, paper-free patient enrollment.
Immediate, no-screening credit issuance. The process does not require a credit check.
Fully HSF

®

-managed loan servicing. Staff are relieved of the ongoing burden.
Patient access to same credit lines for subsequent procedure charges. No time-consuming additional reviews.
Strong security and scalability. Program is supported by the resources of a major bank.
Cost savings associated with program management and fees.
Increased patient and staff satisfaction.
Conclusion
The move to a more remote workforce has been disruptive to revenue cycle processes, including patient financing programs. HSF® can not only deliver immediate dividends to healthcare providers but builds a strong infrastructure for the long-term benefit.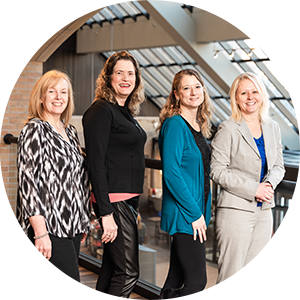 Case Study Snapshot
Nebraska Health noticed an increasing number of its patients had high deductible health plans. Meanwhile, the health system also noticed its accounts receivable balance starting to grow.

Seeking a solution that would serve both patients and the organization, Nebraska Health turned to a patient financing program.