The need to optimize revenue cycle management (RCM) has never been more urgent. Healthcare organizations face significant financial pressures as industry transformation gathers momentum. Unfortunately, for many, the gap between current and desired RCM states is wide. The problem is complex, involving multiple constituencies with agendas that are not always aligned. Your revenue cycle managers are pulled in many different directions.
This industry report offers a path to take back control of your payments process. Current challenges are identified, and a technology-enabled solution set is presented to overcome them.
Four Trends Driving Complexity
Several powerful industry forces are intersecting to create the complex RCM landscape we see today (Figure 1). One is healthcare's consolidation wave, which has produced larger and more diversified health systems. M&A and partnership activity continues unabated. A recent survey indicated that 73% of organizations anticipate exploring or completing deals over the next 12-18 months.
1
Consolidation engenders ongoing challenges for RCM in the form of disparate systems, policies and financial arrangements that must be transitioned or integrated.
Second, RCM is adjusting to rising consumerism as patients assume greater payment obligation. More than 40% of consumers now have High Deductible Health Plans.
2
Concern about affordability is high. This trend introduces new risks into the payment equation and places patient financial experience "top-of-mind" for managers.
The shift to value-based reimbursement continues to be an industry imperative. S&P believes the movement away from fee-for-service is "gaining traction in 2019," creating "a major disruption."
3
Cost containment is paramount, and RCM optimization is simply not optional in this environment.
Finally, technologies from robotic process automation to data analytics to mobile payments offer new opportunities to automate and streamline RCM. These technologies are in early stages, confronting organizations with questions on how to deploy them effectively.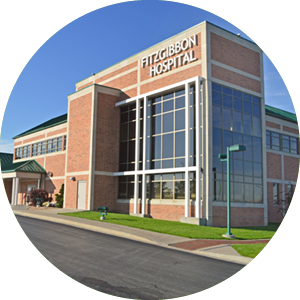 Case Study Snapshot
Fitzgibbon Hospital uses the CommerceHealthcare® RemitConnect® platform to drive major efficiencies. "We were only automating about 20% of our remittances. Now, we're at 80% and growing," notes Fitzgibbon's Revenue Cycle Manager.
"The solution saves us time every day."
To read Fitzgibbon's full story,
click here
.
Don't Overlook Staffing Issues
Internally, revenue cycle managers must contend with persistent staffing issues that can stymie change. Especially in larger health systems, turnover can be high, leaving entry-level or inexperienced people in positions across the cycle. On the other hand, smaller hospitals/group practices often have long-time employees who may resist automation and other optimization strategies.

Multiple Payment Challenges
Navigating this confluence of forces requires clear focus on several optimization barriers:


HEAVILY MANUAL PROCESSES
Notwithstanding growing technology adoption, management of receipt, posting, reconciliation, and analysis of payments is still heavily reliant on human labor. Industry estimates suggest that about 50% of remittances in a typical community hospital are paper based. Lockboxes remain ubiquitous and are not going away anytime soon. Manual processing unleashes a cascade of problems: added cost, suboptimal cash flow, fragmentation, errors and potential for negative patient experiences.


SILOED SYSTEMS, MULTIPLE TRANSACTIONS
Most organizations maintain multiple electronic systems – often not tightly integrated – that impact the financial/accounting side of the house. Much hope was invested in EHRs to provide unified RCM processing, but they have not yet lived up to that expectation. With many payments from many patients involving many bank relationships, the lack of a central system impedes automation efforts and induces inefficiencies. Staff has to split aggregated remittances, manually post each one to the appropriate system and work across the multiple systems to ensure accurate reconciliation. It is an error-prone, time-consuming process.


NEW PATIENT DEMANDS
Rising patient self-pay is adding considerable complexity as staff now deals with individual questions concerning amount of obligation, explanation of charges and billing accuracy. There is also a substantial push to capture payment up front, given evidence that self-pay compliance tends to decline as bills age. Patient frustrations are a distinct risk with downstream financial effect as reimbursement becomes more dependent on satisfaction metrics.


PAYER REIMBURSEMENTS – ARE YOU UNKNOWINGLY PAYING TOO MUCH TO GET PAID?
In addition to their normal practice of sending ERAs/payments that often must be properly disaggregated for accurate crediting, payers are increasingly adopting reimbursement via credit cards. The hospital receives quick payment but incurs additional 3-4% processing fees upfront and 1-2% clearing house fees on the back end. The resultant burden for an average health system has been estimated at upwards of $1.2 million annually.


ANALYSIS AND TRACKING CHALLENGES
Paper-based records and multiplicity of systems are not conducive to consistent tracking. In many instances, manual maintenance of spreadsheets is the norm. That is why an HFMA analyst observed that "revenue cycle directors do not have access to the advanced metrics and analytics needed to monitor and manage revenue cycle performance."4 Moreover, since most financial institutions permit discrepancy reporting for only 30-60 days, processes such as bank reconciliation become difficult. RCM staff often resort to mass printing of statements or image transfer for later review. One university hospital has a staff of 12 dedicated to such activity!
Solution: A Robust Platform
Partial solutions will not suffice in the complex scenario described here. Truly beneficial automation requires more than an app or point solution.

What's needed is a versatile remittance and payment platform. CommerceHealthcare® advises clients to look for several essential platform ingredients:
Integration with internal and external patient financial and document management systems to permit electronic receipt and transmission of information as well as uploading indexed images.
Ability to post payments automatically, unbundling aggregated remittances and directing each to the appropriate financial system.
Full reconciliation features, including EFTs to ERAs.
Paperless and streamlined workflows, which requires a dedicated focus on partnering with payers to collect electronic information.
Tracking, audit trail and analytics tools.
Benefits
Investment in a remittance management platform with these characteristics tackles the full range of process complexities and delivers far-reaching benefits:
Significant cost savings via automation of manual processes.
Better financial reporting through "speed to ledger."
Greater consistency and accuracy.
Improved RCM workforce productivity and management of inexperienced staff.
Enhanced patient experience: "a fluid and understandable billing process can dramatically reduce consumer confusion while improving overall patient satisfaction."5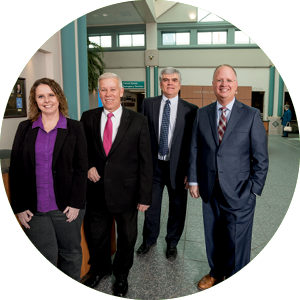 Case Study Snapshot
At Hannibal Regional Health System, daily cash reconciliation has been sliced from 6 hours to 30 minutes through deployment of RemitConnect®. A Hannibal finance executive said, "Commerce is always looking for ways to streamline our processes and improve our productivity."
"It's very important to them that their healthcare solutions work for us in the real world."
To read Hannibal's full story,
click here.
A Technology Partner: The Other Essential
Optimization is not simply about technology. Proper implementation makes all the difference between matching the platform to your unique needs and workflows and deploying a "one size fits all" system. Given limited internal bandwidth of IT, RCM and finance staffs, you will want an experienced healthcare partner who provides strong technology complemented by consultative services and solid integration/support capabilities. Seek one who is both financially sound and offers ongoing advisory help to promote sustained optimization.
Conclusion
Revenue cycle managers everywhere are indeed pulled in multiple directions with a complex array of challenges. Understanding the issues is the first step, and selection of the right platform from the right partner is key. Taking control of your payments through automation is crucial – and the dividends are substantial.
Resources
1. Health Leaders, "Navigating The M&A Landscape: Achieving Clinical And Financial Objectives," April 2019.
2. Oliver Wyman, Waiting for Consumers: The Oliver Wyman 2018 Consumer Survey of U.S. Healthcare, 2018.
3. A. Paavola, "S&P: 6 Key Healthcare Trends to Watch in 2019," Becker's Hospital Review, November 16, 2018.
4. S. Morse, "Hospital Revenue Cycle: Ready for Change but Facing Big Challenges," Healthcare Finance, April 1, 2019.
5. William Blair Equity Research, Healthcare Mosaic, November 30, 2018.