Healthcare is undergoing a financial transformation as a result of the COVID-19 pandemic.

Healthcare providers are under immense financial pressure as reimbursements fluctuate, patient out-of-pocket costs rise and operating margins compress. More than ever, in today's pandemic climate, health systems, hospitals and physician practices are increasingly assuming the role of a bank, financing the cost of healthcare.

As a result, the healthcare industry is focused on how providers can remain financially solvent amid these unprecedented changes, affecting the delivery of care and billable services. These changes, though necessary to respond to the COVID-19 pandemic, potentially threaten the financial viability of hospitals and physician clinics, especially those with preexisting financial challenges and those heavily reliant on revenue from outpatient and elective services.


Hospitals and providers must adapt and operate today under a new normal.
How are healthcare organizations operating under this new normal today? Operating adjustments for healthcare workers may include the following:
Healthcare organizations are focusing more on increasing electronic payments. This results in contactless payments, a safer and healthier form of payment for both the patient and the healthcare worker.
Plus, credits and collections are shifting to an electronic format as well, with the same safe, healthy transactions.
The focus on COVID-19 care and postponing elective procedures over the past three months has resulted in significant lost revenue. Healthcare providers are now concentrating on closing the revenue gap, with a stronger emphasis on cost reduction through automation.
As states and cities begin to reopen the economy, some healthcare providers are experiencing a pent-up demand for services, making efficient and effective payment processes more important than ever.
Plus, healthcare organizations must do all of this while maintaining business continuity. Since March 2020, many healthcare providers have asked staff to work from home, and many patients are seeking virtual care. This has created a disruption in the normal revenue cycle. The goal is to maintain and even generate momentum with these significant changes.
At CommerceHealthcare®, we provide solutions to help transition healthcare organizations to a better electronic payment and reconciliation experience, even in these unusual times — not just for the providers, but also for patients and payers. Our solutions help organizations get out of the business of banking, out of trying to figure out the new normal and back to focusing on the patient financial experience.

A few of our solutions include Health Services Financing (HSF®), RemitConnect® and reviewing your Accounts Payable strategies. We have designed these solutions to integrate with ease into a healthcare organization's existing revenue cycle and accounting platforms.

Backed by a team of dedicated healthcare finance professionals, our portfolio of revenue cycle, payment and banking solutions are designed to help healthcare organizations reduce costs and improve operational efficiencies while they manage a new way of working.
HSF® patient lending program brings providers immediate liquidity, streamlines online payments and at the same time simplifies and manages workloads for patient receivables, which enables providers to restore their business operations.
RemitConnect® gets to the core of providers' payment strategies through automating the reconciliation process, which decreases costs, establishes efficiency, provides payment receipt automation and supports a remote workforce.
From how and when organizations pay suppliers, to how long it takes to pay an invoice, there's a lot that goes into Accounts Payable (AP). We provide a strong AP strategy that can give your organization leverage with suppliers and earn revenue for your bottom line. By being intentional about AP, organizations can find a great deal of cost savings and new revenue opportunities — for instance, through our Card Programs.
These CommerceHealthcare® solutions, provided by Commerce Bank, deliver a new perspective on healthcare payment solutions, focusing on receivables, disbursements and lending. We bring innovative banking technology and new best practices to the healthcare industry. Our solutions help providers, while working in a new and different way, to streamline financial processes, to optimize revenue and payments and to improve cash flow.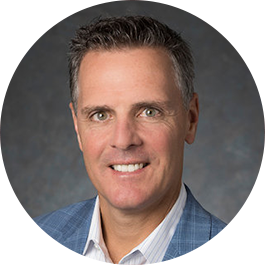 Richard Heise
Senior VP, CommerceHealthcare®
Richard Heise
, Senior Vice President of Specialty Healthcare Services, joined CommerceHealthcare
®
in 2017. Heise brings more than 25 years of experience in healthcare finance and revenue cycle management.