Your company probably has a detailed growth strategy that covers everything from marketing and sales to diversification and international strategies. But do you have a payment strategy?

You might approach accounts payable as a necessary part of doing business, with little strategy required. You receive a bill, wait 30 days, then send a check. But it might be time to change that. By applying strategic thinking to your accounts payable, you could secure some terrific economic upside for your business.

With an effective payment strategy, every invoice your organization receives becomes an opportunity to earn a return, streamline workflows and support your company's vision. Without one, your liquidity, cash flow and ability to obtain credit may be taking a hit.


What's in a payment strategy
An effective payment strategy involves much more than a decision to wait until the due date to pay bills. Rather, it considers all the factors that can affect when and how the payment is made.

If expense reduction is part of your corporate strategy, for example, you may want a payment strategy that takes advantage of all available early payment discounts. If cash flow is a concern, you may want a payment strategy and financial partner that can help strengthen it.

An effective payment strategy will also likely require you to update some processes and expand the number of ways you make payments.


Check on your payment method
If your company is like most, you probably write many checks. The most recent Association of Financial Professionals (AFP) Electronic Payments survey found that 42% of all business payments are still processed with paper checks.1 Payment strategists find this somewhat surprising, given that paper checks can cost up to 90 percent more to process than ACH, wire transfers, purchasing cards and other electronic payment methods.2


Up your strategy and upgrade your tools
The technology solutions and systems you choose matter, too. They can play an important role in your payment strategy. There are tools that can help you identify discount opportunities, track and time payments, and other protocols that streamline the payment process. Your strategy should include personnel management and training so that your staff understands how your strategy works and what they must do to support it.

By incorporating newer digital payment solutions, you can eliminate many manual processes, reduce expenses and streamline AP processes. With the right tools set up, you might find that many of the most time-consuming activities, such as signing up vendors for your new payment systems, will be done for you.

If your company doesn't have a payment strategy yet, it's time to create one. A financial professional can help you design and implement a payment strategy that works for you.


Resources
"Electronic Payments Survey Report," Association for Financial Professionals, 2019.
B. Meyers, "PayThink Accounts payable automation is more than getting rid of checks," PaymentsSource, December 14, 2017.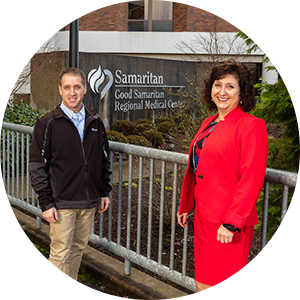 Case Study Snapshot
Samaritan Health Services, a not-for-profit health system, was skeptical of AP automation solutions claiming to help increase rebate incentives. For good reason, the system implemented similar programs in the past which required a lot of work with little return. CommerceHealthcare® put those concerns at ease, explaining how it's AP payment program could capture thousands of dollars in revenue share. The program exceeded expectations, delivering significant revenue while reducing AP costs.