The pandemic has exacerbated the financial burden on both patients and providers. Thus, it has become increasingly important for healthcare providers to meet patients at their point of need, both clinically and financially. This webinar explores why offering patients convenient, accessible long-term payment plans is essential to your organization's success.
You will learn how healthcare providers are leveraging payment plans to accommodate their patient's financial needs at multiple points during the continuum of care. These strategies will help you identify opportunities to strengthen your own patient collection process, overcoming significant barriers in collection, cash flow and patient satisfaction.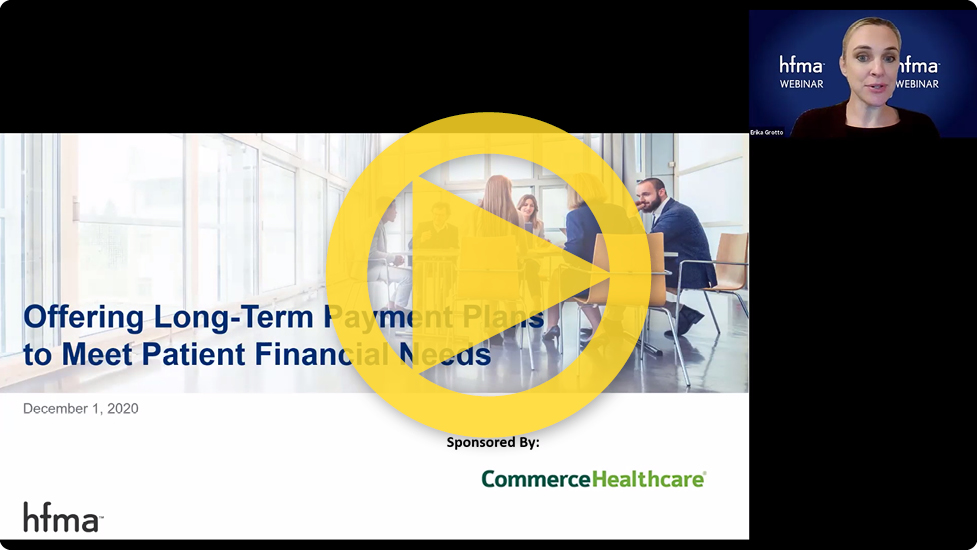 After this webinar, you'll be able to:
Design a strategy for leveraging a patient financing program to boost cash flow, prevent revenue leakage, reduce patient bad debt and improve satisfaction.
Discuss how a patient financing program can support pre-service estimates, reducing patient concerns around the cost of care while providing up-front funding for providers.
Apply lessons learned from leading healthcare organizations who are successfully utilizing patient financing programs.
Click here to watch the on-demand webinar.
Speakers
Amy Assenmacher MBA, FHFMA, Senior Vice President, Revenue Cycle, Spectrum Health
Mark Huebner Director, Health Services Financing, CommerceHealthcare®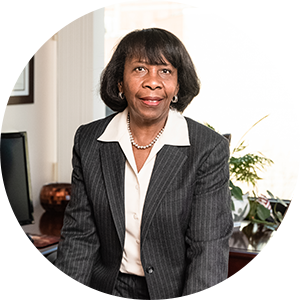 Case Study Snapshot
Hackensack University Medical Center had tried for years to accommodate uninsured and other patients struggling to pay their bills. However, defaults left the organization with significant uncollected debt.

Learn how interest-free loans resulted in a significant reduction of patient bad debt.