A new payment strategy can't – and shouldn't – be implemented overnight. To maximize its long-term value, you need a multi-phase approach that is both strategic and methodical.

The first step is to take a closer look at the way your health system is currently paying the bills. Consider the steps involved and the administrative, material and other costs associated with making payments. Ask your payment strategist for help. A strong relationship between you and your solution provider is key to payment strategy success.

Only after you understand your current system can you begin to define goals for improvement. Those goals will help define your new payment strategy.

A goal many organizations share is to reduce the number of invoices paid by check — the most expensive and fraud-prone payment method — and shift to electronic payments instead. Making this switch, however, isn't as simple as blasting out ACH sign-up forms to your suppliers.

A better approach is to prioritize your preferred forms of payment, with virtual cards at the top of the list. Because this a revenue-generating option, it should almost always be the first method offered to your vendors.

A good solution provider should manage the enrollment process for you. Their team should be able to identify the vendors most likely to accept virtual card payments. They should also have the experience and expertise needed to secure acceptance without impacting your supplier relationships. You can aid the process by sharing your suppliers' payment acceptance criteria, if available.

Once the targeted vendor list has been contacted and sign-ups complete, you can move to the next method of preferred payment on your prioritized list. Often, this is ACH, especially if your suppliers or your solution provider are part of a revenue-sharing network.

Your solution provider should be able to help identify appropriate ACH targets without cannibalizing those that might be open to future virtual card acceptance. Your solution provider's team should then take the lead on completing those enrollments.

This entire process can take weeks – sometimes even months – to complete. The right solution provider will be doing the bulk of the heavy lifting during this process, knowing that it is just the first phase of payment strategy implementation.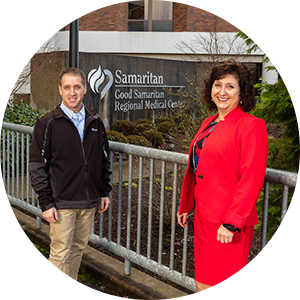 Case Study Snapshot
Samaritan Health Services, a not-for-profit health system, was skeptical of AP automation solutions claiming to help increase rebate incentives. For good reason, the system implemented similar programs in the past which required a lot of work with little return. CommerceHealthcare® put those concerns at ease, explaining how it's AP payment program could capture thousands of dollars in revenue share. The program exceeded expectations, delivering significant revenue while reducing AP costs.