If you only talk to your suppliers when you're late on a payment, it may be time to refocus on those relationships. Suppliers are key to your health system and being on the same page with them can help you build financial success together. The key is to balance your suppliers' needs and your best interests. Here are a few pivotal pieces that healthcare organizations should consider for fostering successful relationships with suppliers:


Think of your suppliers as partners.
They are your most valuable assets – if you're working together. For example, you may have an accounts payable card program where you pay your suppliers using a virtual card. If your suppliers have declined receiving payments by card in the past, you may find that they have broadened their accepted payment types to include card payments. Regular communication with your suppliers, whether it be you or your AP card provider, could lead to open doors that were once previously closed.


Compromise is a win-win for everyone.
Supplier relationships aren't a zero-sum game; when your suppliers do well, you do well, and vice versa. You can start by making an easy compromise: Offer to pay suppliers electronically instead of by check. They'll be able to process your payment sooner instead of waiting for checks to arrive and clear, saving you money.


Invest in supplier support.
Give your suppliers a quick, easy way to contact you when they inevitably need to call about a payment. A dedicated phone number with a real person on the other end is always a good start.


Discounts for early payments may be in reach.
Many suppliers are willing to give discounts in exchange for faster payment. If you haven't tried to negotiate for a discount, you could be missing out on big savings. You'll have a better chance at negotiating discounts if you're in a happy, healthy relationship with your suppliers.

At the end of the day, it's important to understand that your suppliers' financial success leads to your financial success. Investing in your suppliers is one of the best things you can do for your bottom line.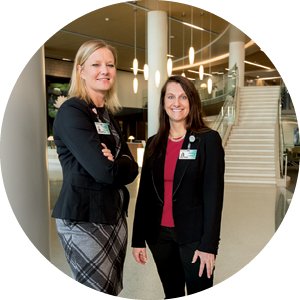 Case Study Snapshot
Gundersen Health System in Wisconsin relies heavily on its vendors for necessary supplies and equipment. That means thousands of payments, equaling hundreds of millions of dollars, need to be efficiently handled and processed through multiple payment methods. Discover how the system leveraged AP automation and a payment platform to transform a time-consuming and manual process into an efficient and seamless experience.